Most Australians Support Proposed Suspension of Gambling Adverts before 10:30 PM, New Research Reveals
Over 50% of Australian adult residents believe gambling adverts on TV, radio, and on-demand platforms should be suspended before 10:30 PM. Most people have shared concerns that gambling advertising has managed to quickly spread across the nation and is normalising gambling among underage individuals.
Last week, the Australian Gambling Research Centre published some research results, according to which almost 80% of Australian adults confirm that they are being exposed to gambling ads on a weekly basis. About 41% of the survey participants noted that they hear or see betting ads at least four times a week, and the prevalent number of participants believe that widespread gambling advertising encourages people to start betting or engage in riskier wagers if they are already gamblers.
The survey was conducted among 1,765 adult Australian residents in July 2022. As revealed by researchers, it was aligned with the population parameters of gender, age, and location of the Australian Bureau of Statistics.
The concerns regarding the normalisation of gambling among both children and adults in Australia will intensify the Federal Government's responsibility to make sports betting advertising rules even stricter, although major codes have already opposed such measures as part of a parliamentary inquiry into online gambling that is expected to be finalised by the end of 2023.
Australians' Gambling Expenditures Rise to AU$287 Million in a Decade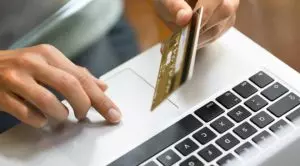 As part of the aforementioned research, the Australian Gambling Research Centre surveyed gambling participation and community views in regard to the prevalence of gambling advertising across the nation. According to reports Australians' gambling spending increased from AU$89.7 million to AU$287.2 million in the 10 years from 2011 to 2021.
The survey results showed that 21% of gamblers who took part in the research noted they were encouraged to start betting for the first time in their lives after having access to gambling adverts. Apart from that, advertising also prompted more than 30% of local gamblers to increase the amount they bet, while pushing 29% of research participants to impulsively place wagers, and another 28% of the individuals who took part in the survey to change the amount they bet or try a new form of gambling.
The aforementioned figures were slightly higher among male gamblers in the age group from 18 to 34, as well as among individuals considered to be at greater risk of suffering gambling-related harm.
In those groups, about 50% of the survey respondents revealed they increased their betting after accessing gambling adverts, while approximately 40% of the respondents either changed the form of gambling they bet on, gambled on impulse, or tried a new form of gambling. About 30% of male gamblers aged 18 to 34 were encouraged to start gambling for the first time in their lives.
Young Men Aged 18 to 34 Face Greatest Risk of Suffering Gambling-Related Harm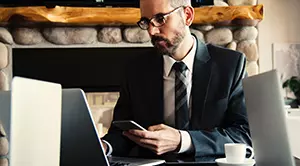 Dr Rebecca Jenkinson, executive manager of the Australian Gambling Research Centre, shared that the research highlighted the fact that exposure to gambling adverts was resulting in riskier gambling behaviour and a higher probability of experiencing gambling-related harm. She further noted that researchers were aware that gambling caused harm at an individual, family, and societal level, as it affected gamblers' relationships, finances, as well as health and well-being.
According to reports, people in Australia lose approximately AU$25 billion on legal forms of gambling annually, which corresponds to the largest per-capita losses on gambling on a global scale. Over the past decade, the use of so-called pokies (also known as poker machines) has been declining but sports betting and betting on races has been on the rise.
The latest survey by the Australian Gambling Research Centre showed that about 75% of adult Australian residents gambled at least once over the past year, with 38% gambling at least once a week. As mentioned above, men, especially young men, gambled than women. Gambling participation rates were highest in New South Wales (NSW) and lowest in the state of Tasmania. The average spend was AU$83 on sports betting, AU$93 on betting on races, and AU$109 on all other forms of gambling, including lotteries, casino games and poker machines.
Federal Government Should Enforce More Restrictions on Gambling Advertising, Australians Say
About 64% of the latest survey participants believe that it was the Government that needed to decide on how gambling was advertised across the country. About 53% of the people who took part in the survey supported the proposed ban on gambling ads before 10:30 PM. Also, about 58% of the survey participants backed the suspension of advertising via so-called direct marketing, with 50% saying no celebrities or professional athletes should be allowed to take part in gambling adverts. About 47% of the survey participants were against gambling on social media.
The Australian Gambling Research Centre revealed that only about 25% of the survey respondents believed it was appropriate for gambling operators to be allowed to ink partnership agreements with sports clubs, while 22% shared that such companies should be allowed to have commercial relationships with media firms. The concern regarding players' potential commercial relationships with gambling operators was stronger, as 52% of the survey participants shared there must be certain restrictions for such partnerships, while only 20% of them supported the partnerships.
Amanda Rishworth, the Social Services Minister, revealed that the Federal Government was willing to tackle gambling-related harm, and enforcing more efficient measures regarding gambling advertising was one of its paramount priorities. On the other hand, the country's Communications Minister Michelle Rowland noted that the Government was expecting to see the results of a House of Representatives inquiry into online gambling that was aimed at examining the effectiveness of gambling advertising restrictions in terms of underage individuals' exposure to gambling operators' products and services. The committee is set to provide recommendations by the middle of 2023.
Last week, two new legislative measures came into effect – a measure seeking to ensure consistent gambling messaging on the risks associated with online gambling across the country, as well as a measure aimed at ensuring mandatory training for online gambling operators' employees. A national self-exclusion register is also expected to be implemented by the Federal Government in the next few months.